Your guide to our favorite twinning movies and TV shows
Is there anything better than a movie night? And better yet with some nostalgic feel-good movies? We recently asked on our Instagram for your favorites twin movies. 
The weather outside may be turning frightful, but these shows are just delightful. 
From the classics like Twins to the Mary-Kate and Ashley movies, there's is definitely something for everyone to enjoy. This is the ultimate guide to making sure your entertainment is twinning. Growing up, we would imagine to be the twins on-screen and take part in the plot. From the feedback on Instagram - we are not the only ones. Guess they were the perfect twinfluencers <3
Below, we have listed all of the twin films and TV shows that you'll want to invite to a twin-night in or two. We searched the internet and found ways to watch and stream these if you don't already own a copy. If there is a film or TV-show missing please let us know in the comments. 
Pop that popcorn, throw on a cute sweater (may we suggest one from Twinning Store) and hit play!
Xoxo,
K&E
Movies:
1. Twins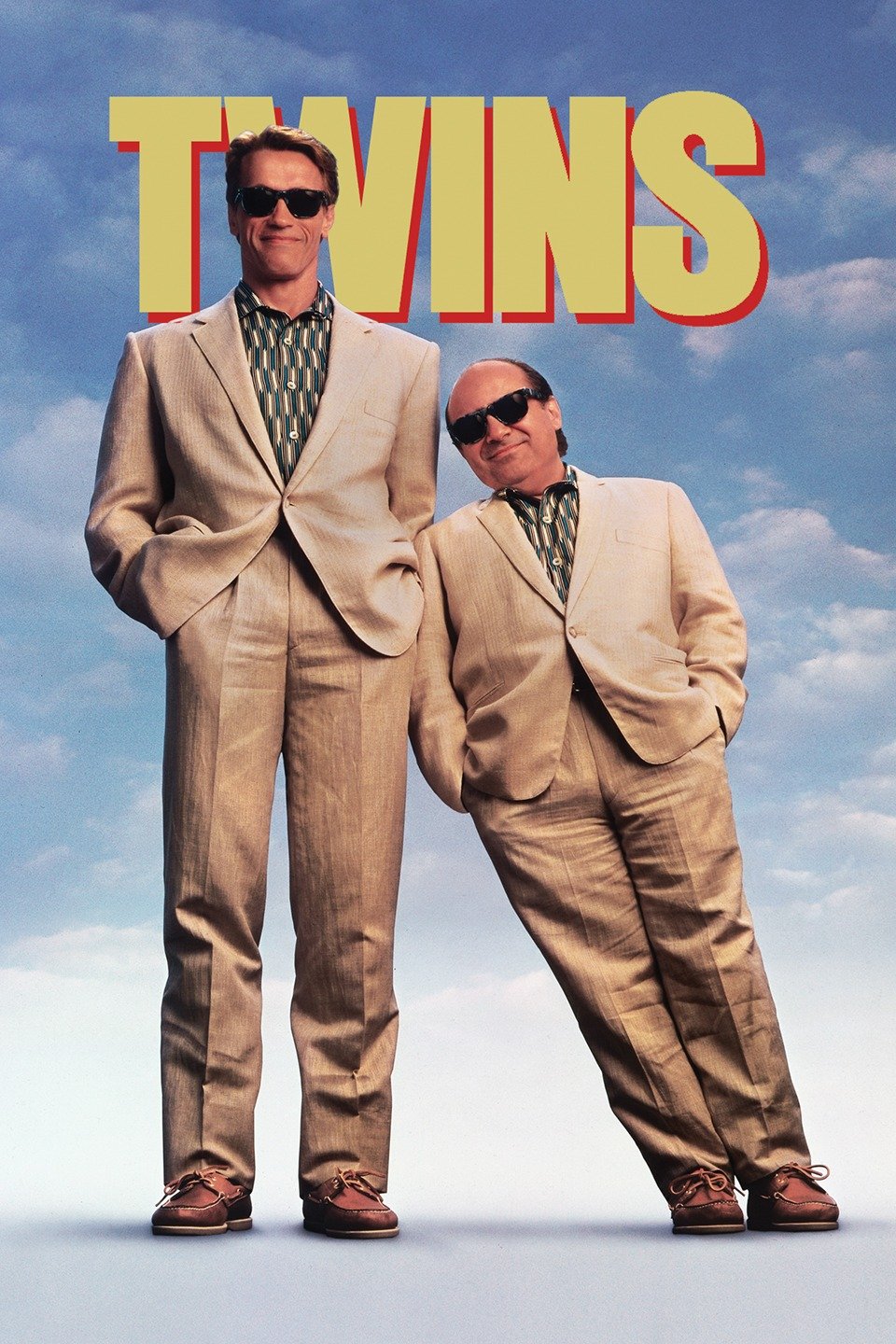 Twins is a 1988 American buddy comedy film produced and directed by Ivan Reitman about unlikely twins (Arnold Schwarzenegger and Danny DeVito) who were separated at birth. The core of the film is the contrast between the streetwise Vincent (DeVito) and the intelligent but naive Julius (Schwarzenegger).
How to watch:
Available on Amazon here.
2. It takes two
Sad little rich girl Alyssa (Ashley Olsen) and orphaned tomboy Amanda (Mary-Kate Olsen) meet at summer camp and discover that they are each other's exact double. And each girl is worried about her caregiver. Alyssa's father, Roger (Steve Guttenberg), is about to marry a gold digger, and Amanda's kind social worker, Diane (Kirstie Alley), will be pushed aside if a cruel family adopts Amanda. The girls decide to switch identities to make their loved ones fall in love with each other.
How to watch:
Available on Amazon. 
3. Double Teamed 
Double Teamed is a 2002 Disney Channel Original Movie based on the life stories of professional basketball players Heather and Heidi Burge.  Their overbearing father pushes them to move to another school in order to increase their chances of obtaining an athletic scholarship. Although the twins have completely different interests, they soon learn just how similar they are to each other. 
How to watch:
Available on Amazon here.
4. Twitches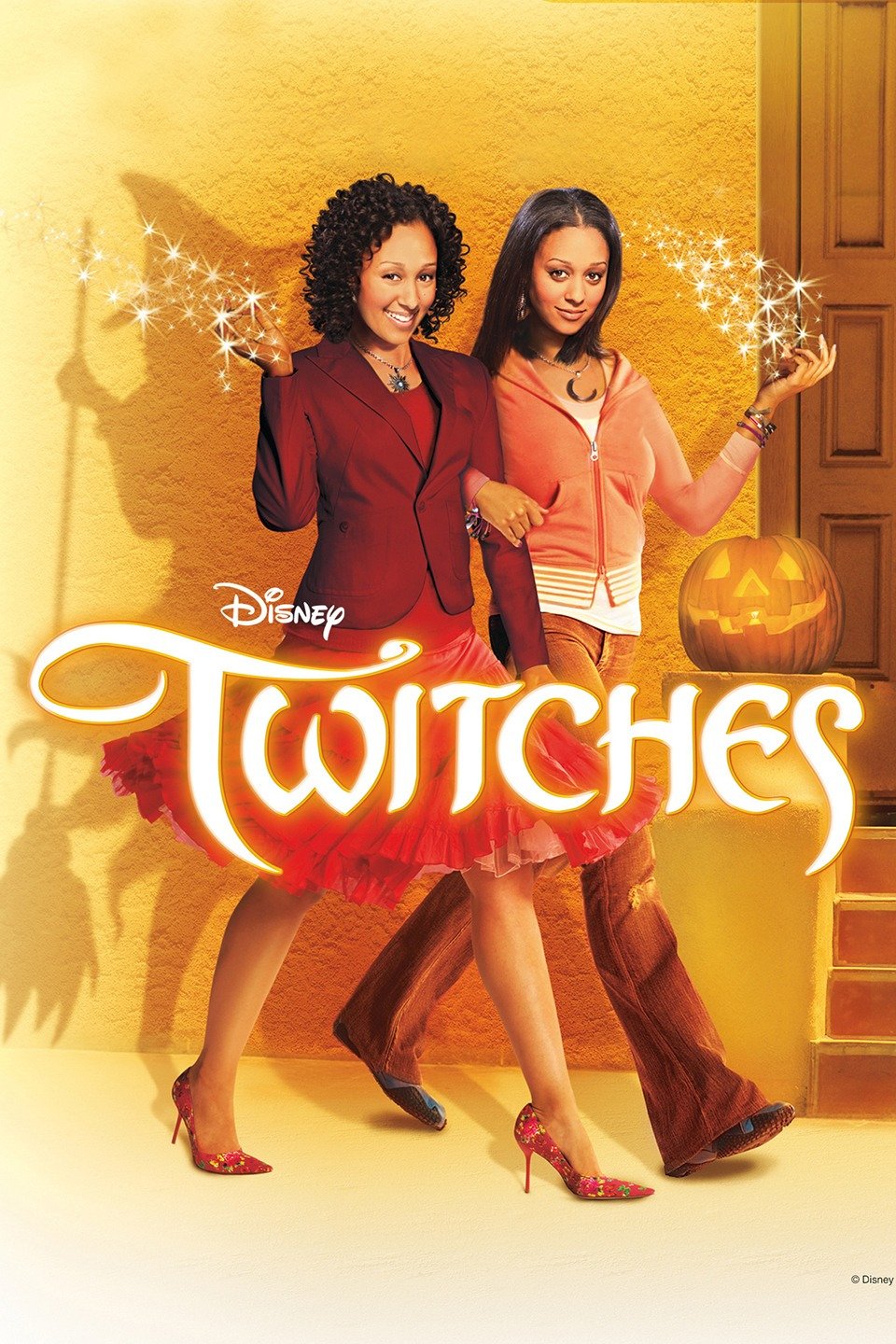 Twin witches -- "twitches"! -- Alex and Camryn, who were separated at birth, reunite on their 21st birthday and discover that their unusual powers double in strength when they work together.
How to watch:
Available on Amazon.
5. Passport to Paris
Eager to see Paris but tired of their chaperon, identical twins (Ashley Olsen and Mary-Kate Olsen) tour France with two French teenagers.
How to watch:
Available on YouTube and on Amazon
6. Parent Trap
Identical twins Annie and Hallie (played by Lindsay Lohan), separated at birth and each raised by one of their biological parents, later discover each other for the first time at summer camp and make a plan to bring their wayward parents back together.
How to watch:
Available on YouTube and on Amazon
7. Princess Switches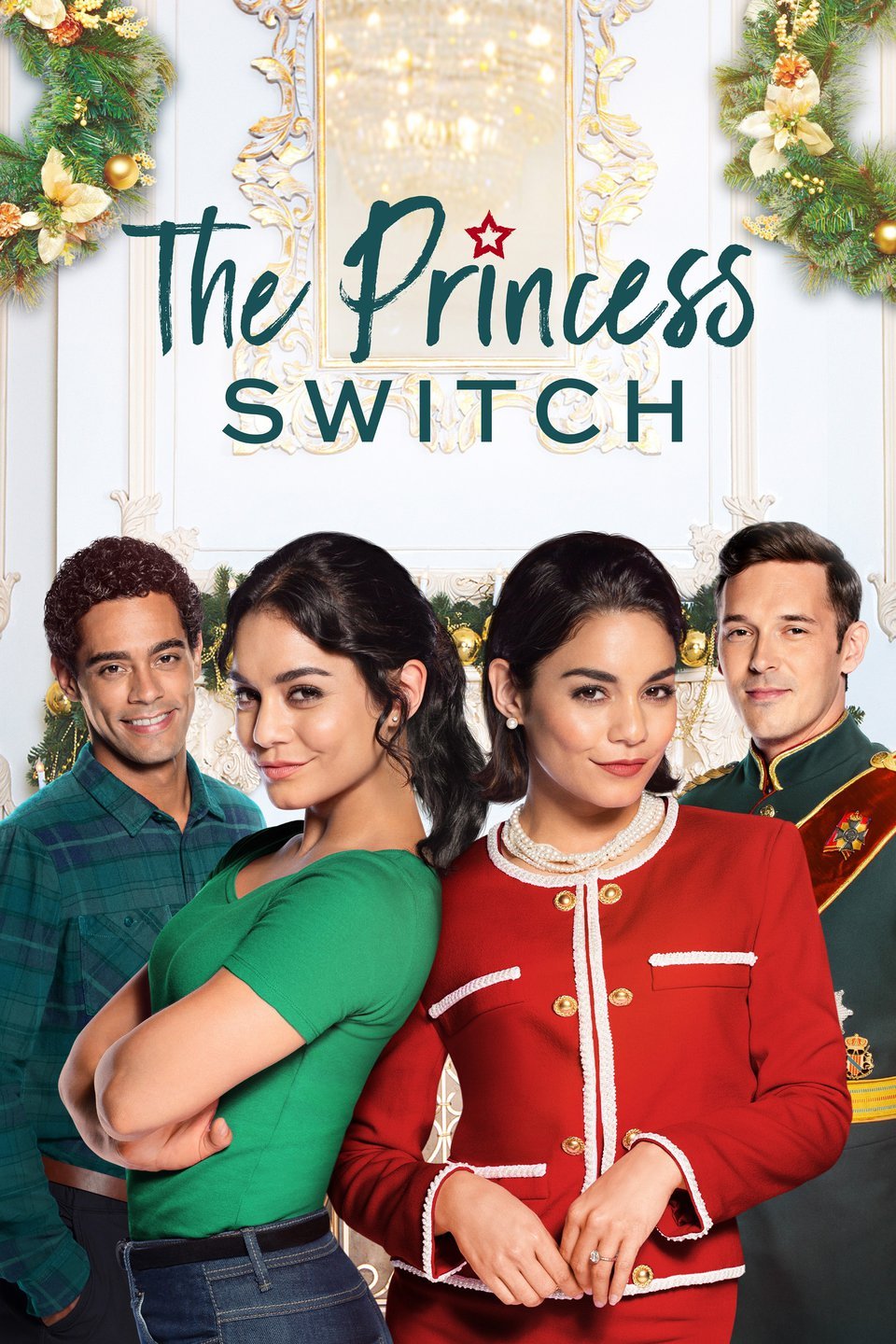 A movie for the holidays and maybe not a typical twin movie, but we think this feel-good holiday movie qualifies regardless. A Chicago baker (played by Vanessa Hudgens) is competing in a Christmas baking competition in Belgravia. There she bumps into the prince's fiancee. They look alike and switch for 2 days. 
How to watch:
Available on Netflix.
8. New York Minute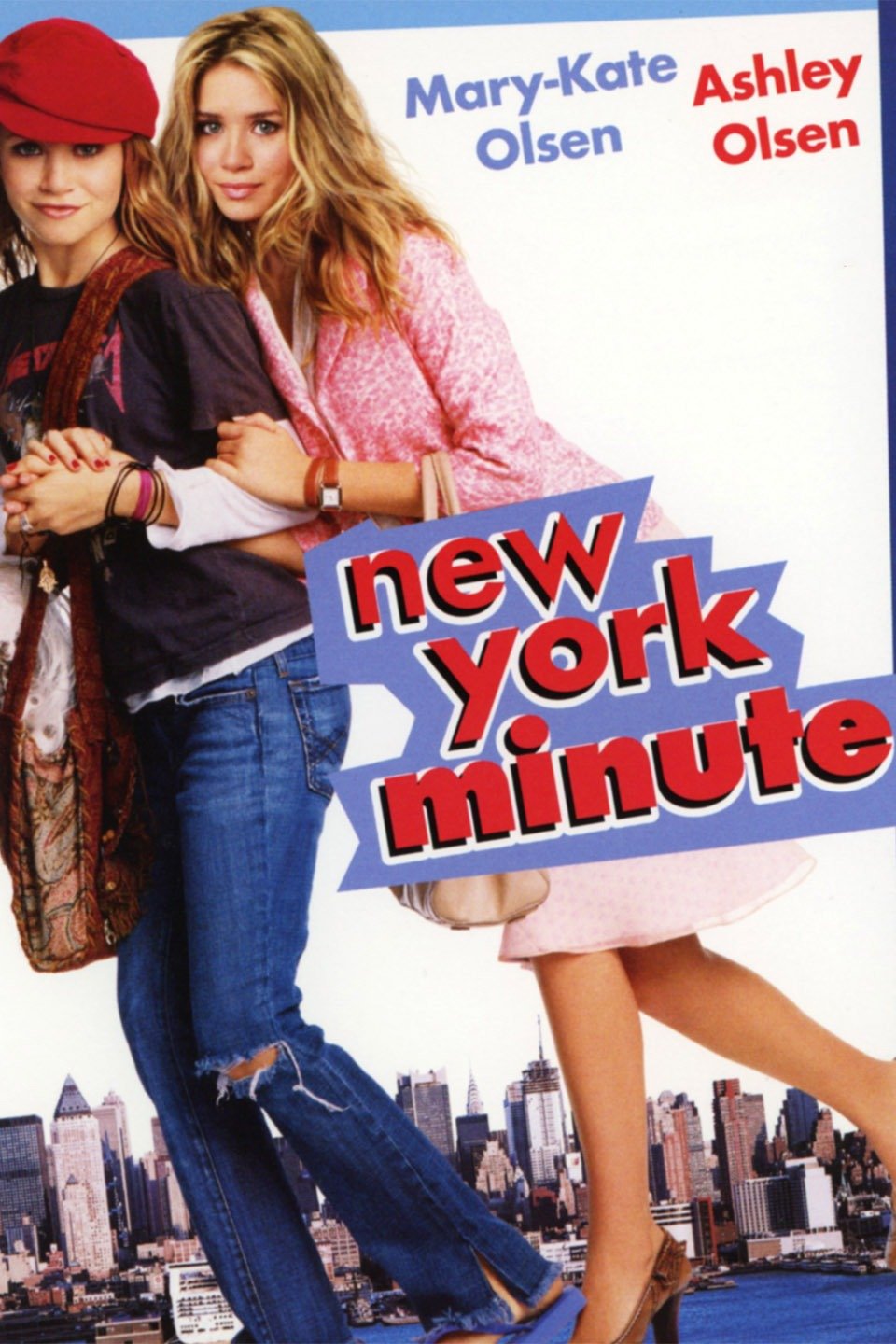 Jane (Ashley Olsen) and Roxy Ryan (Mary-Kate Olsen) are teenage Long Island twins who find themselves on numerous misadventures when they trek into Manhattan on a school day. While the studious Jane intends to give an important speech in hopes of winning a scholarship, the more relaxed and carefree Roxy wants to track down her favorite New York City rock group. Trailing behind them, however, is Max Lomax (Eugene Levy), their school's obsessive truant officer.
How to watch:
Available on YouTube and on Amazon.
9. When in Rome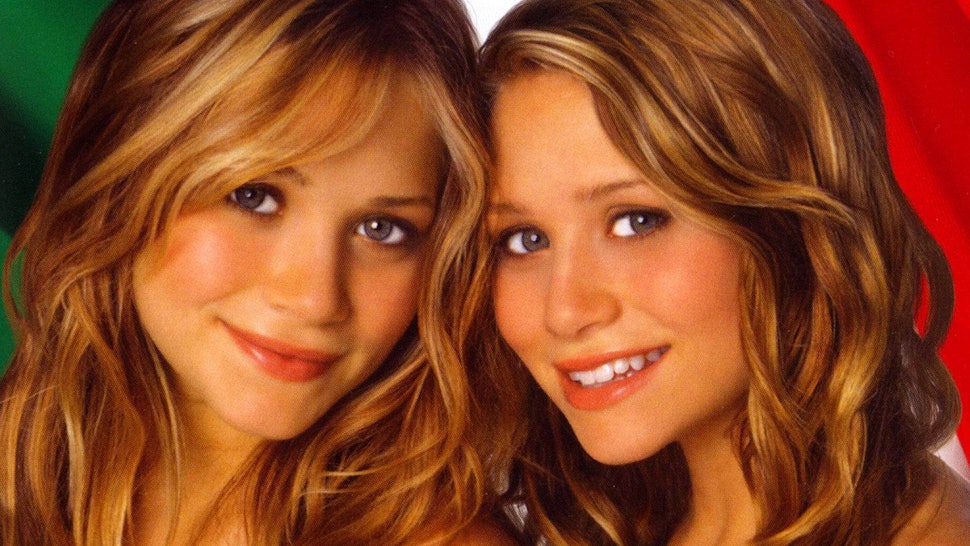 Charli (Mary-Kate Olsen) and Leila (Ashley Olsen) take summer internships in Rome at Derek Hammond's (Julian Stone) fashion company. Charli falls for fellow intern Paolo (Michelangelo Tommaso), whose real passion is cooking, and Leila helps integrate Hammond's slacker nephew into the workplace. Corporate sabotage upends an important fashion shoot, but Leila's photography hobby captures the perpetrator in the act, and Charli's fashion-design hobby allows the interns to save the day and win the boss's respect and admiration.
How to watch:
Available on iTunes.
10. Winning London
Twin sisters (played Mary-Kate and Ashley) travel to London to represent their high school at an international competition of the Model United Nations and have the time of their lives as they enjoy the thrill of competition and take in the sights of London by day and by night. Mary-Kate and Ashley are out on the town visiting the landmarks, wearing the hippest fashions, hanging out with the cutest guys and dancing at the hottest club. Winning minds, winning hearts, winning fun. Winning London!
How to watch:
Available on iTunes.
10. Jack and Jill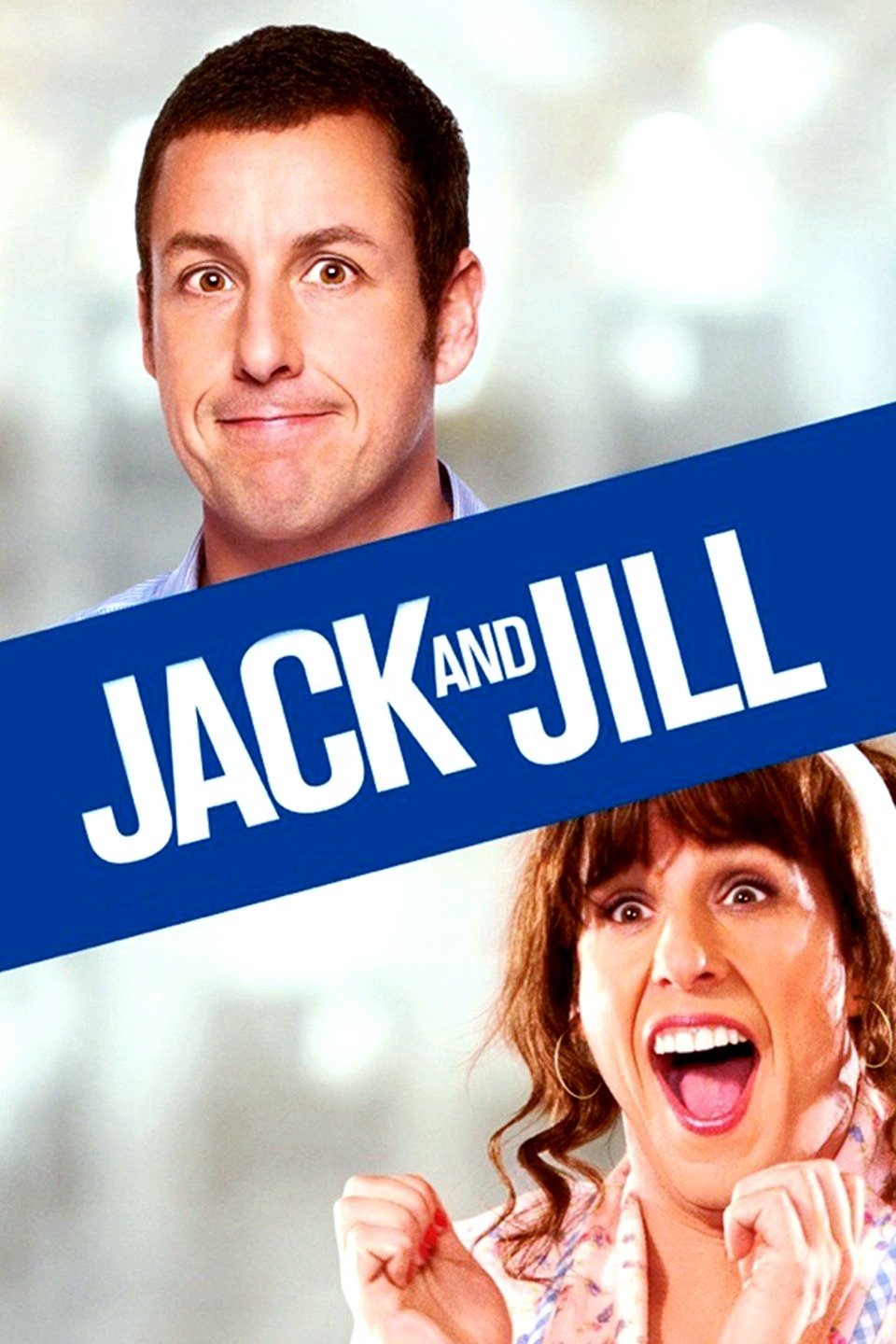 Jack and Jill is a 2011 American comedy film directed by Dennis Dugan, written by Steve Koren and Adam Sandler, and starring Sandler (in a dual role), Katie Holmes, and Al Pacino. The plot follows an ad executive, Jack Sadelstein, whose life takes a turn when his annoying twin sister comes to visit for Thanksgiving.
How to watch:
Available on Amazon.
TV shows:
11. Sister Sister
Tia and Tamera are twins who were separated at birth, with each being adopted by a different parent. One day, the teens have a chance encounter while shopping at a clothing store in the mall. After the families meet, Tamera's adoptive father reluctantly allows Tia and her mother to move into his home so the girls can be together. But just because they're twins doesn't mean Tia and Tamera are identical in any way other than looks -- Tia is intelligent and from inner-city Detroit, while Tamera is the boy-crazy twin from the suburbs.
How to watch:
Available on Amazon.
12. Sweet Valley High
The series revolves around the lives of Elizabeth and Jessica Wakefield (played by Brittany and Cynthia Daniel), twins who live in the fictitious Sweet Valley, California, and their gang of friends. The show is loosely based on Francine Pascal's book series of the same name.
How to watch:
Available on YouTube (thank you to the awesome twinfluencer who informed us about this). 
Let us know if something is missing. And do let us know which movie or TV show you are watching next. If reading is more your jam, make sure to check out our book The Life of Twins - Insights from 120 twins, friends and family.
Twinning Store was established by twin sisters K & E in Los Angeles in July 2017. We sell clothing for twins, because twins rule! We have quickly become the #1 choice for twins worldwide and have shipped to over 20 countries in over 5 continents. (P.S. We have also have made a collection for twin dad and twin mom). Follow us on Instagram, Twitter and Facebook.